Posted on 02/26/2021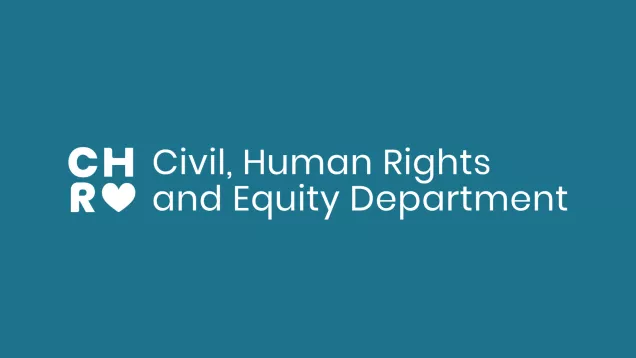 FOR IMMEDIATE RELEASE:
February 26, 2020
CONTACT:
Mark Pampanin
LA CIVIL RIGHTS SPEAKS OUT AGAINST AAPI HATE CRIMES
LOS ANGELES - Following reports of hate incidents and discrimination against Asian Americans and Pacific Islanders across the nation, The Los Angeles Civil + Human Rights and Equity Department (LA Civil Rights) released the following statement:
Hate against the Asian American and Pacific Islander community is unacceptable. This kind of hate can only be stopped through solidarity and unequivocal support for the AAPI community from all of us in Los Angeles. LA Civil Rights continues to stand with the AAPI community, thanks the organizations that have shone a light on these incidents, and encourages anyone who has seen or experienced a hate crime to report it. 
"Hate anywhere is hate everywhere - and hate against Asian American and Pacific Islanders concerns all of us. Anyone who has faced hate or discrimination in the City of Los Angeles should report it, and can contact our department for information and resources." - Capri Maddox, Executive Director of the Los Angeles Civil + Human Rights Department (LA Civil Rights).
"Asians and non-Asians alike must unite in saying 'no' to xenophobia, 'no' to scapegoating, and 'no' to attacks against our seniors and the vulnerable members of our community." - Commissioner Abigail Zelenski, City of Los Angeles Commission on Civil Rights
In October, LA Civil Rights co-hosted Take a Stand Against Hate: A Dialogue with the Asian Pacific Islander Community on addressing hate crimes facing the AAPI community of Los Angeles.
Hate-motivated violence is illegal in the City of Los Angeles, and victims have rights. Report a hate crime to LAPD here and Los Angeles County here. For more information and resources, visit civilandhumanrights.lacity.org/stophate.
###
The Los Angeles Civil + Human Rights and Equity Department (LA Civil Rights) was established on December 1, 2020 to maintain and strengthen Los Angeles' diversity, equity, and accountability through equity & empowerment programming, outreach, and anti-discrimination enforcement.