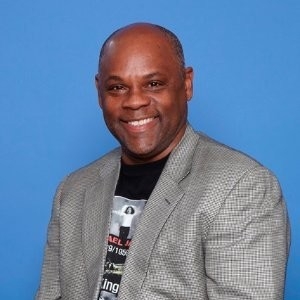 Commissioner
Mandla Kayise is the President and CEO of New World Education (NWE), an education, professional development and community planning consulting organization. NWE specializes in educational and community empowerment. NWE provides tools and strategies for educational empowerment and success for students and families, professional empowerment and growth for new and transitioning professionals and community empowerment and development for underdeveloped
communities. For the past 20 years, Mandla has delivered student success services and training at public and private institutions across the K-12, Community College and University pipeline throughout the state, conducted professional development workshops and training for non-profit, government and private industry institutions and organizations locally and nationally and facilitated community development projects for residents, stakeholders and organizations in marginalized communities throughout the Los Angeles area. Prior to founding NWE, Mandla worked for 10 years as a Student Affairs and Retention program director at UCLA and 2 years as a community development project manager at Community Coalition of South Los Angeles.
Mandla has been recognized locally for his work by the Los Angeles NAACP Youth League, the UCLA Academic Advancement Program, the UCLA Bunche Center for African American Studies, the Los Angeles Unified School District, Black Women for Wellness, Community Coalition of South Los Angeles, the Hyde Park Organizational Partnership for Empowerment (HOPE) and CADRE. He serves on the Boards for the UCLA Black Alumni Association, Cal Poly Pomona TRiO, West Los Angeles College, CADRE, the Hyde Park Organizational Partnership for Empowerment and Destination Crenshaw. He has also been active in the leadership of the Leimert Park Merchants' Association, the Alliance for Equal Opportunity in Education and the Black Community, Clergy and Labor Alliance. He is currently serving as a member of the Los Angeles Reparations Advisory Commission.
A native of Chicago, Illinois, Mandla was raised and currently resides in Los Angeles. He is a graduate of Hamilton High School in Los Angeles. Mandla is a graduate of UCLA where he earned both his BA in Economics and Master of Urban and Regional Planning degree.